Special Education Resources: We're Here for You
To help your child be successful at school, it's important to know what special education services are available. Let's take a look at some of the services you and your child can benefit from.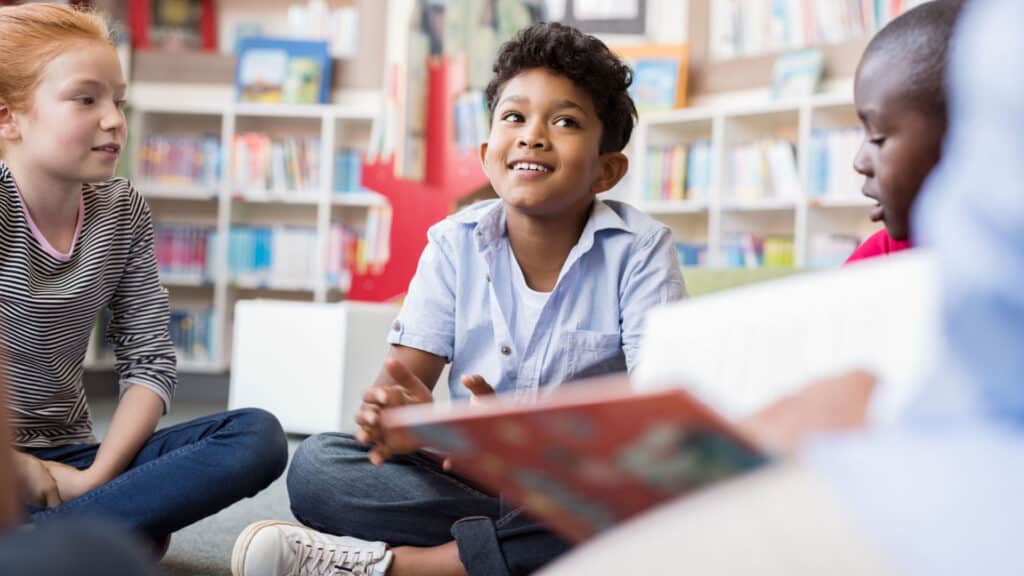 By offering easy-to-follow information, advocacy and skill-building tools, and connections to other caregivers, Exceptional Lives provides families, caregivers, and professionals the level of support and compassion necessary to see your children thrive in an educational environment.
What Special Education services are available? How do you access them?
We know that school can be overwhelming for both you and your child without the right resources and support. It can be hard to understand your rights and the school's responsibilities when your child is struggling in school. So where do you start? 
Since every child is different and has different challenges, it's important to think about their specific needs when exploring what special education services are available.
Before Diagnosis
If your child is struggling in school but they don't have a diagnosis, here are the first steps.
Explore your concerns with your child and their teacher (or with your child's doctor, if you child is not yet in school).
Ask the school to do an evaluation to get mor information about your child's progress and needs., like your local Parent Training and Information Center.
Explore your child's experience at home.
After Diagnosis
If your child has a new diagnosis, here's how to get the support they need.
If your child is under 3, call your Early Intervention program. Otherwise contact your school district's Special Education department.
Connect with other families and disability support organizations, like your local Parent Training and Information Center.
Has your child benefitted from services in the past but now something isn't working? Here are the steps to help your child get back on track.
Let the IEP team know about your concerns. Trouble spots can change over time.
Ask for an IEP meeting (you don't have to wait for your annual meeting) so you and the team can decide what may need to change.
Track your child's progress with the new services and accommodations to see if the approach is helping.
Is your child with an IEP getting ready to finish high school? Here are steps to help them prepare for life after high school.
Meet with your child's transition coordinator to make sure your child's transition plan reflects their goals
Make sure the IEP reflects the support your child needs to reach those goals.
Educate yourself about what comes next for your child, whether it's college, job training, or supported living.
Step-By-Step Guides
How do I know if my child qualifies for Special Education?
Under the Individuals with Disabilities Education Act (IDEA)—a federal  law—public schools are required to provide children with disabilities the services they need to access the curriculum. While the process for getting special education services may vary slightly from state to state, you generally begin by asking the school for a special education evaluation. If your child qualifies for Special Education, the school will work with you to create an IEP. 
Your first step is to recognize and assess your child's needs. This way you can begin to understand what is going on with your child and help the school. Here are a few of the questions to ask yourself to get that process started: 
What is it that I'm seeing (behavior or actions) that has me worried?

What does my child struggle with the most in or out of school?

Who is the school's point of contact for everything to do with my child?
The school will determine if your child qualifies for special education and help you understand what special education services are available for your child. 
Search our Disability Services Finder for Louisiana (en español) or Massachusetts (en español) to find many kinds of disability-related services in your area.
Accommodations

Changes that the teacher can make to help your child learn more effectively. For example: they may rearrange the classroom, let your child take more time for tests, or give them certain types of learning aids. Accommodations are NOT changes to the education content itself. They can be used for class instruction, homework and testing, including college entrance tests like the SAT or ACT.

IDEA: Individuals with Disabilities Education Act

The federal law that gives children with disabilities the right to have "equal access" to a "free and appropriate" education. (See FAPE above.) It requires public schools to give them the services they need to meet their own educational goals.

Individualized Education Plan (IEP)

A document written for each child who qualifies for special education. It describes your child's goals and the special services and accommodations your child will get to meet their unique educational needs. It is a legal contract between you and the school, under the IDEA law. (See IDEA above.) Parents and guardians should be part of the team that writes this.
Frequently Asked Questions about Special Education
Special Education can be overwhelming. Don't worry, we have your back! Here's some of the questions parents ask us most often.

Need more help? Click the button below to chat with an Exceptional Lives expert.
Contact us