How To Improve My Child's Reading and Writing Skills
Have you noticed your child struggling with reading and/or writing skills? Helping your child improve their literacy skills can be difficult without the right resources and information. Let's take a look at some of the resources you and your child can benefit from!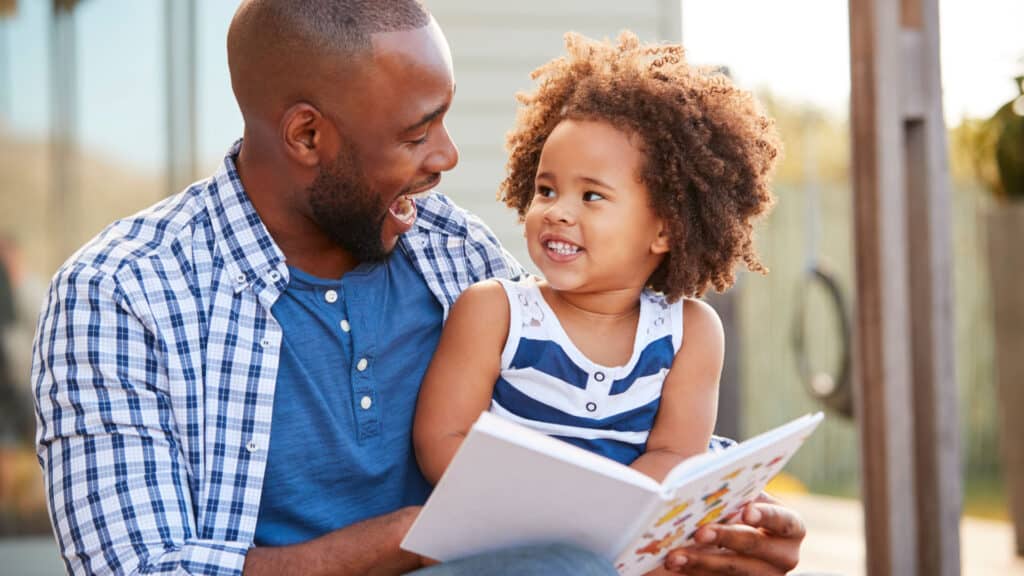 How to Improve My Child's Reading and Writing Skills: Getting The Right Resources
By offering easy-to-follow information, advocacy and skill-building tools, and connections to other caregivers, Exceptional Lives provides families, caregivers, and professionals the level of support and compassion necessary to see your children thrive in an educational environment. 
What Resources Can Help My Child's Literacy Skills? What Are The First Steps?
We know that for your child, improving literacy skills can be a long and difficult task. We also know it's difficult as parents to try and guide our children to improvement without any resources or support. So we end up asking ourselves: "how do I improve my child's reading and writing skills?"
Since every child is different and has different challenges, it's important to think about their specific needs when you're looking for resources.
The first step to helping improve your child's literacy skills is recognizing where they might be struggling. To help identify your child's trouble spots specifically, we've broken down the components of literacy for you:
Phonics and Decoding – Phonics is understanding how letters represent sounds. Decoding is using that knowledge to "sound out" words.
Fluency – The ability to read smoothly and accurately, with expression.
Vocabulary – The words a person knows.
Comprehension – Understanding what the text is saying.
Writing – Putting ideas into words in print.
If you suspect that your child is struggling with reading and writing, here are the first steps:
Explore your concerns with your child's teacher (if they are not yet in school, talk to your doctor)
Ask the school to do an evaluation for your child so you can better understand why they are struggling
Identify ways to support your child in making progress at school and at home
Has your child benefitted from resources in the past but now something isn't working? Here is how to help them get back on track:
Let the IEP team (if your child has one) or your child's teacher know about your concerns. Trouble spots can change over time. Third grade is a time when many students begin to struggle with reading and writing.
Ask for an IEP meeting (you don't have to wait for your annual meeting) so you and the team can decide what may need to change.
Track your child's progress with the new services and accommodations to see if the approach is helping.
Is your child getting ready to finish high school? Here are the first steps to help them prepare for life after high school:
Get in contact with the Office of Disability Services (different colleges may have different names for this) at your child's college and ask them how to get your child registered.
Explore approaches for your child to tackle reading and writing on their own.
Ensure you have all your student's paperwork and that all of it is up to date.
Step-By-Step Guides
What is Literacy and What Are Reading and Writing Disabilities?
The ultimate goal of reading is for a person to understand and get meaning from what they read. When a child has a literacy-related disability it is more difficult for them to fully understand the material. 
So how can I tell if my child is struggling with literacy? With some kids, it's easier to tell than others. With each grade level a student is expected to improve their literacy skills, but ultimately every student will have their own strengths and weaknesses. Resources like Great Schools provide videos and informative directories of what literacy skills are to be expected for a student in each grade level. 
Whether you are just finding out about your child's trouble with literacy skills or you've been at the journey for a while, there are resources to benefit you and your child in school and at home.
Understanding Two Common Learning Disabilities: Dyslexia and Dysgraphia
These disabilities do not have anything to do with a person's intelligence. They are caused by differences in the brain and they affect the way the brain processes information.
Dyslexia is a common disability that affects 5-10% of people. It is a language based learning difference that affects a person's ability to connect letters to sounds, making it hard to read and spell. A person with dyslexia will read below what would be expected despite having normal or even above average intelligence. Learn more about dyslexia.
Dysgraphia affects 5-20% of people. Many people suffering from dysgraphia will go their whole lives undiagnosed. Dysgraphia is a neurological disorder of written expression that impairs writing ability and fine motor skills. It is a learning disability that affects children and adults, and interferes with practically all aspects of the writing process. Learn more about dysgraphia.
Search our Disability Services Finder for Louisiana (en español) or Massachusetts (en español) to find reading and writing support and other kinds of disability-related services in your area.
Response to intervention (RTI)

A system of trying different teaching strategies, or interventions, to help a child who is struggling in school before referring them for special education services. There are different levels that increase in intensity. When a lower level strategy doesn't work, the school will try the next level. If these do not help a child make progress, the next step is to get a special education evaluation.

Fluency

Fluency is the ability to read smoothly and accurately, with expression. It is a key component of literacy and a necessary skill for understanding what you read.

Grade Level Expectations

Students are expected to have certain skills and knowledge in each grade, and these build on each other throughout the school years. States have their own standards of what skills and knowledge students in each grade should have. School assessments during each year track students' performance to see if they are still at grade level.
Frequently Asked Questions on how to improve my child's reading and writing skills
Realizing your child needs some extra help with reading can be overwhelming. Don't worry, we have your back! Here's some of the questions parents ask us most often about reading and writing.

Need more help? Click the button below to chat with an Exceptional Lives expert.
Contact us